With the help of the How2Fixit APK app, you can remove Factory Reset Protection (FRP) from many mobiles. FRP is a security feature on Android devices with a version of 5.1 or higher. Basically, its function is to protect your device and information; it includes data from encryption and a screen lock too. This APK is available for free, as there are no charges for it.
What is How2Fixit APK?
How2Fixit APK is a virus-free app. You can download it from the link given below, and you will get its latest version. How2Fixit is a simple app that does the same work that its name suggests, which is fixing, You can create a simple shortcut on your screen for this APK. And you can close the apps running in the background due to which your Android device gets slow down, with the help of this APK.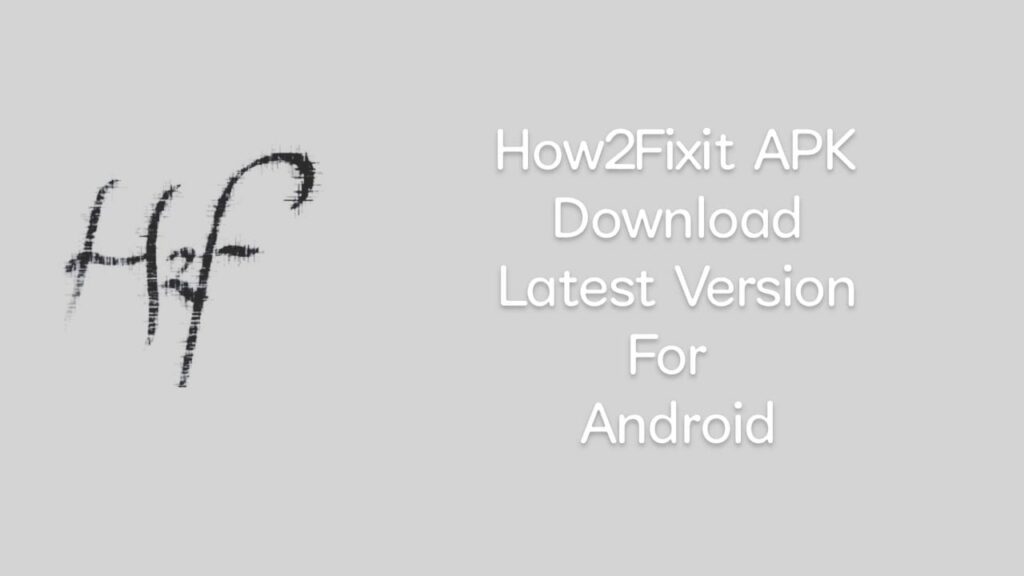 The main causes of this APK are: firstly, we disabled the installation of unknown apps; and secondly, we enabled play protection rather than disabled it some time ago. The cause of the APK error is that there is some app running behind your Android screen that prevents you from installing your third-party app.
Moving Further About How2Fixit APK:
There are different apps used for different devices to fix their FRP, but till now, this How2Fixit APK is best for you from my side and through the Google review. This APK has the highest success rate of FRP as compared to other apps. This app is easy to use and has a few steps that you can follow.
How2Fixit is ideal for quickly accessing your applications and settings, and basically for the background running apps.
Basic Information About How2Fixit APK:
Version: Latest version
Category: Tools
Available for: Android
Updated on:11 May 2021
How To Download How2Fixit APK:
To download How2Fixit Apk just follow the steps mentioned below:
Directly click on the given link below.
You will move to the next page, where you can get the APK file.
Then your downloading link will appear in 15 seconds. Touch it.
The downloading process will take some time.
Once the downloading is complete,
Click on the install button.
Now the APK is successfully installed.
You are free to use this app.
Enjoy this app.
Some Outstanding Features Of How2Fixit APK:
This app is free to download, and you do not have to pay any costs.
The app is virus-free.
Easy to use.
Its size is small, and it takes less storage.
Can be used for all devices.
How2Fixit APK For Apple and IOS:
It is good news that now you can download How2Fixit Apk for Apple devices. We have given the downloading link below; you can directly download it from there. As there are plenty of applications that are not available for iOS and Apple, some are available, but they are paid ones. If you want the FRP lock, then you should download this application. There are many other applications for the FRP lock, but How2Fixit is one of the top-rated applications on Google of today's era.
Conclusion:
If you want to use FRP lock, then you should try this app, How2Fixit, and install this APK. These tools are very important for FRP locking. But before downloading the app, it is important that you know which app has the highest success rate, and one should go for that app, but according to us, How2FIX is the top-ranking app and is easy to use. You can easily follow the steps after downloading the app. For more updates, you are free to contact us, and you can drop your queries and doubts in the comment section provided below.
Also, for a more similar application, visit XnView Indonesia 2019 Apk.