Get the latest Android Bypass APK vnROM!
FRP vnROM Bypass APK: If you're a fan of the Android platform, you've probably heard of the term FRP (Factory Reset Protection) by now. Not everyone likes it, but this feature can be useful if you lose your phone or find yourself in possession of someone else's device that needs to be secured right away. The FRP function has been around since Android 5.0 Lollipop and continues to be an important security feature on more recent versions of the operating system. In this article, we'll talk about how to bypass it on vnROM!
Also, have a look at iRoot APK,
What is the FRP vnROM Net Bypass APK?
The FRP vnROM Net Bypass APK is a tool that can help you remove Google Account Check and Device Verification from any Android phone. If you have an Android phone, you must already know how difficult it is to root an Android device. After rooting your Android device, some more steps need to be taken before installing a custom ROM. This app will give you everything in one place. You are just downloading and running once, then your mobile will automatically reboot and root.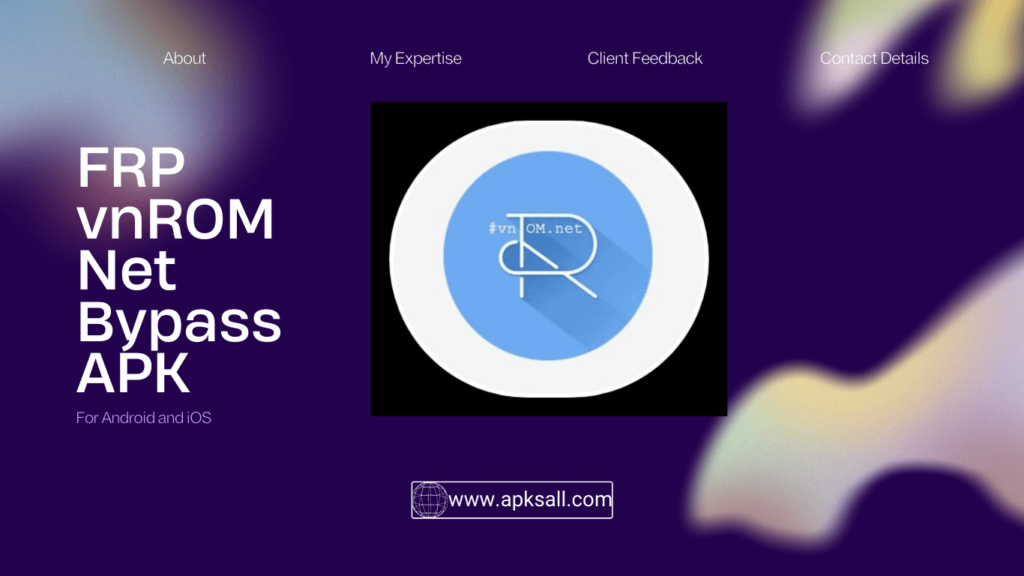 The FRP Lock app is pre-installed on all Android devices, and it is automatically turned on when you set up a Google account on your phone. If you already set up your Google account, then when you run any custom ROMs or rooting methods in the future, the FRP will be enabled, and you will not be able to log in to your device without removing the FRP from your Android phone. So, we need to remove the FRP lock before installing any custom ROM. This tool can help you easily remove Google account checks and device verification from your Android phone. It's very easy to use; just download and install it. After opening it, click one button, then Bypass, and wait for a few minutes until the reboot is automatically done.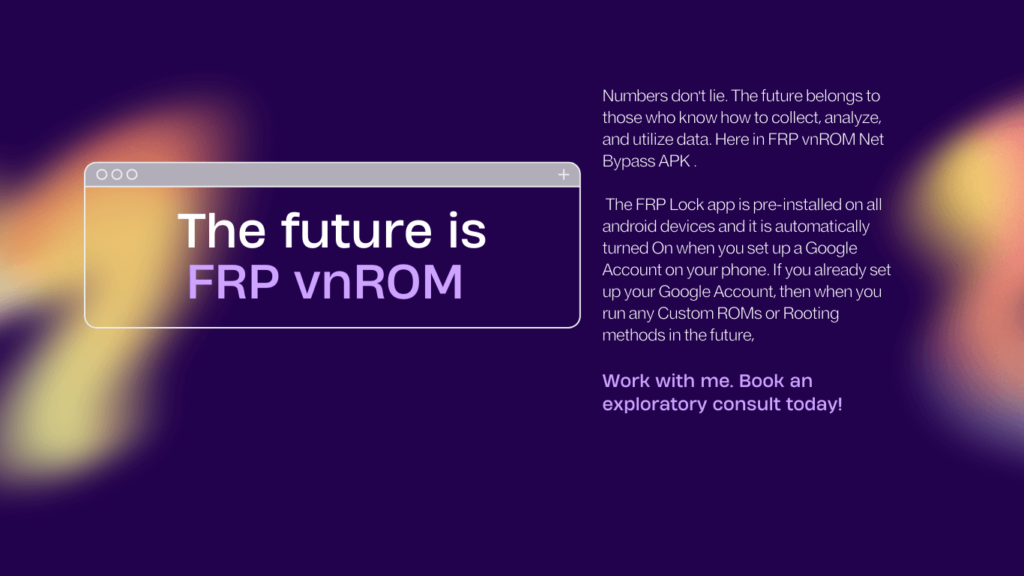 Now, you can use any custom ROM on your Android phone with no rooting required. The main advantage of removing FRP with the FRP vnROM Net Bypass APK is that you can keep both your Google account and your current ROM. But there are some limitations after the Bypass process: if you reinstall updates OTA, restore the factory, or repair your mobile, you will have to go through FRP again, and all applications will be deleted automatically.
Basic Details:
| | |
| --- | --- |
| App Name | vnROM Net Bypass |
| Updated On | 22 Oct 2023 |
| Developer | Bypass FRP |
| Version | 2.0.7 |
| Minimum Requirement | Android 4.4+ |
| Rating | 4.5 |
| Get It On | Play Store |
| Size | 12 MB |
FRP vnROM Net Bypass APK Features: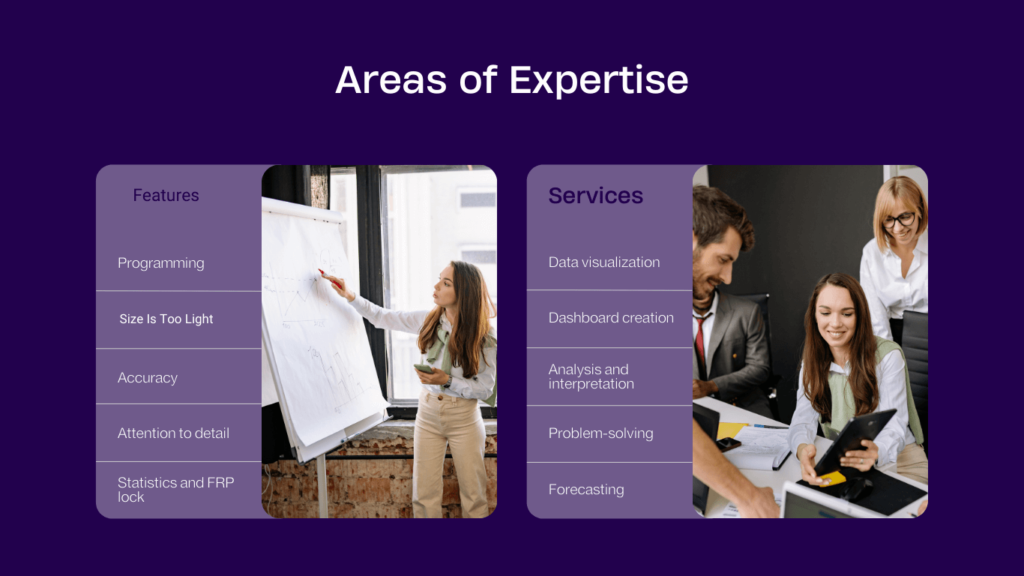 1. A Safe and Secure App:
A smart and safe app is our goal with all of our products. You might have heard that factory reset protection (FRP) is vulnerable to exploits, which makes it possible for someone who unlocks your phone to gain access to your contacts, photos, emails, texts, Google accounts, and more.
2. Size Is Too Light:
For your device to run, it will take only 2 MB of space. It is lightweight and does not take up much space on your device. This app has a very small size, so you can easily download it on any Android phone. This app is also very simple to use, and you can easily understand how to use it without any instructions. The best thing about FRP Bypass APK is that you do not need any internet connection to use it because all its features are available offline as well. So, if you want to use an Android app that has many features in a very small size, then FRP Bypass APK is best for you. You can easily download the FRP Bypass APK from our website at no cost at all.
Intuitive and user-friendly interface:
This application runs smoothly and is user-friendly. You do not need any technical knowledge to run this application, as it is simple to use. Apart from this, you also get a user guide for your convenience and can bypass thousands of accounts by using this apk file.
Break all locks:
With the pro version of October 2023, you can easily break the Google locks in a few seconds. You can log in anywhere and at any time without worrying, and there is no need to provide your personal information.
A fully secure and safe app:
It is a 100 percent safe and secure application. You will never face any issues while using this app; if you do, then the app guide will help you get out of it. It is tasted by us, and it is free from viruses and malware.
Bypass and 24*7 Support:
With the help of this APK you can Bypass any account within seconds. This app helps to bypass any device accounts whether they are from Playstore, and can access any app without login.
Ads Free and Easy to use:
It is ads free, the developer has designed this app in such a manner that users will never face any irrelevant Ads. Experience ads ads-free running environment. Coming for its functioning it's easy to use and it runs smoothly as compared to other Bypass applications. So, just hit below on the download icon below and enjoy the App.
The process to Setup FRP vnROM.Net Bypass App APK 2023:
First, download the Apk file as it is a third-party application so you can search for it on the Apksall website and download it.
Now, you have to allow permission to install the third-party application by going into the settings options and in safety clicking on the "Unknown Sources"
Then return around click on the downloading icon and wait for a few seconds to generate the link.
Tap on the link and download the APK file.
After, Downloading install the APK File.
Open the App go to the settings option and tap on the refresh option.
Tap on the reset bypass or delete icon and enjoy the app.
You can delete the files, and do confirmation settings, other information, and Bypass the Google account locks.
Now restart your device and reboot it for refresh.
How to Install and Use the VnRom Net Bypass APK:
If you are looking for a free application to bypass your Google account, you have come to the right place. This application is simple, supports most Android phones, and can forget all your Google accounts. If you don't know how to use it, read on to learn how you can install it. And once you've installed it, you're ready to go. Once you've installed the VnRom Net Bypass APK, you're ready!
To install Secure VnRom Net Bypass on your Android device, you need an OTG cable and a USB drive. You will then need to download the VnRom Net Bypass APK from its official website. Your device will ask for permission to install applications from unknown sources, and you can simply enable this permission in Settings > Safety>Unknown Sources. The VnRom Net Bypass APK will be downloaded to your device in a few seconds.
Secure VnRom works by unlocking the Google account on your device. After downloading the app, you will need to restart your device in "Vnrom Apk Download Mode" to complete the process. To do this, press the volume-down key and power button simultaneously. Then, choose 'Apply updates from ADB or storage' to proceed. Once installed, the app will automatically unlock your device.
Functions of the vnRom Net Bypass APK:
Freeware application:
The vnRom Net Bypass APK can be used to bypass the Google account on an Android device. After downloading the app, the user can install it on the device using an OTG cable. This bypass process can be initiated within minutes after the device is factory reset. Then, enter the mode in which the app is being downloaded (the volume down and power keys must be held together). Once inside, the user must select the update to be applied from the ADB or storage.
The VnROM app is free and small enough to be installed on any Android device. It works with Google accounts and other types of tabs and doesn't use much space. It is also highly secure and doesn't take up much space. The user-friendly interface makes it ideal for anyone to use. It works with most Android devices, including tablets, and is universal. As a result, it is an excellent tool for bypassing Google accounts on mobile devices.
It supports most Android phones.
Those looking to unlock their devices are in luck. A VnRom APK is here to help you bypass FRP security on your Android phones. This free tool can bypass FRP and unlock your phone without compromising safety or speed. Its user-friendly interface and robust assistance make it an excellent choice for people who want to unlock their devices. The program is supported by most Android devices and is compatible with most models of smartphones running Android 11 and higher.
The VnRom Net Bypass AAK is designed to bypass the Google account on any Android phone. This account is an essential part of any Android phone and comes installed in factory settings. You must use the same account when purchasing your phone. However, you can bypass this feature with this application. While installing the VnRom APK, you must ensure that you have administrator permissions on the phone.
Bypasses all Google Accounts:
If you're a frustrated Android user, don't fret; there's a way to remove the dreaded Google account verification lock. Using the vnRom Net Bypass APK can do just that! The app has a user-friendly interface and is compatible with a wide variety of Android devices. You can download the APK and test it out on your device by following the instructions.
If you've forgotten the password to your Google account, you're in luck. With the VnRom Net Bypass APK, you can delete your Google accounts and reactivate your phone's factory reset protection without uninstalling the app. This method works on all Android devices to remove the FRP lock on your smartphone. The app's APK file is easy to download, and you can use it to unlock your device quickly and easily.
Easy to use:
If you are looking for an easy-to-use way to bypass Google Account, you'll be happy to know that the vnROM Net Bypass APK is the solution! This application is designed to work on Android devices and uses the Google Play Services app as the basis for its operation. Once you've downloaded and installed the vnROM bypass APK, you'll be able to proceed to the next step: installing the vnROM app on your device!
The vnROM Bypass APK is safe and free of malware and other harmful software, and it also doesn't take up a lot of space. It has excellent customer support to help you with any problem you may face. If you have any problems, they offer 24-hour support. You can also ask for assistance if you experience problems with the vnROM Net Bypass APK.
How to Download and Install FRP vnROM Bypass APK from Apksall.com for Android and iOS?
To download the FRP vnROM Bypass APK you have to follow these steps:
First, open the Chrome browser search for the Apksall website, search for the vnROM Bypass APK, and download it.
After downloading check for the file storage from the setting and install it.
While installing this APK File allow the popup notification and grant permission for "unknown sources"
After the installation process, click the icon and enjoy unlocking Google locks.
Pros and Cons of FRP vnROM Bypass APK:
If you want to Bypass your Android App, then there are plenty of pros and cons. So let's explore these:
Pros:
Get all versions of this application from oldest to latest, Now download the application according to your preferences.
Bypass and unlock all Google passwords in seconds.
Can make a factory data reset for any device.
Have to save a folder of your unlocking files and zip files.
Suitable for Samsung devices too.
Cons:
Scan the APK file before downloading it, so that it does not have viruses.
Need internet connectivity
Ads popup.
How to Uninstall the FRPP vnROM Net Bypass App Latest Version?
If you dislike the app or getting bored by using this app then you can simply uninstall this application. Just follow the uninstalling steps metioned below:
First, you have to Open your device's "Settings".
Then scroll down and tap on "Application Manager," as per your device interface.
After doing this you'll see the list of all installed Apps list on your device.
Then find the app "FRPP vnROM" and tap on uninstall.
Tap on the app icon then it will open the app's settings.
On the App icon, you will see the "Uninstall" button. Tap on it.
Then you will be asked to confirm the uninstallation. Tap "OK" or "Uninstall" to proceed.
Hurray! Now the app is uninstalled from your device.
What if FRPP vnROM Net Bypass App APK Stop working or crashes?
If this app stop working or crashes, then you must check out the following steps to solve this issue:
Restart Your Device:
Sometimes, by restarting your device you can resolve the issues. You can also, press and hold the power button of your device and select reboot option if the problem does not solve.
Check for Updates:
You must check out that the app is up to date or not, if not then search the app and update it. If there are any updates then update it to the latest version.
Clear App Cache and Data:
You can check out the caches by going to the device "Settings", or Application Manager. Then on it, and then select "Storage." Now you can clear the application cache and data and open the app and check out the problem is solved or not.
Uninstall and Reinstall:
If the problem is not still solved then, uninstall the app and the reinstall the updated version of the application from Apksall.com.
Check for Device Updates:
Check out that your device operating system is up-dated or not, if not then update the device system and solve the issue.
Check for Storage Space:
Sometime the low space of your device can lead to the app crashes. So you have to delete unwanted files and free up space and then check out the issue is solved or not.
Disable Add-Ons or Plugins:
Check out the setting and disable the ads.
Contact App Support:
If still the problem is not solved then check out the app's support and contact the customer care. They might solve the issue. Do report the issue to them and they will check out and will fix it.
Consider Alternative Apps:
If the App do not solve the issue then do let us know by joining our telegram channel and do let us know we will find any alternative for it or will provide you the mode version of this application.
Basic Questions (FAQs) About vnROM APK:
How can I use the FRP vnROM APK?
Once you've installed it, there are a few ways to use it. The first is if you get stuck in a recovery mode loop and can't even access settings. Simply boot into FRP vnROM net and turn off factory reset protection. You should be able to reboot normally after that, without any issues at all. Another way to use it is if you want to fully factory reset your device for one reason or another (like selling it).
To do so, simply boot into FRP vnROM net and then follow our guide on how to backup everything from your device before doing a full wipe. That will give you time to download and transfer everything over if needed before fully wiping your phone for good.
Does FRP vnROM hurt my device?
Factory Reset Protection (FRP) is an added layer of security for your device that prevents access to a locked phone or tablet. When FRP is activated, you'll have to go through a process known as bypassing it in order to use your device again. Fortunately, you can download one of several bypass tools online, and they work with practically any Android smartphone or tablet.
On FRP vnROM Net Bypass APK, there are over 30 different byways available. This includes password-free ones—to help you get past any roadblocks on your way back into the driver's seat. Best of all, once you've downloaded and activated one of these programs, Then none of them will touch anything else on your device.
Does firmware flashing a phone remove FRP?
Sadly, you can't remove the FRP lock Google account issue on Android devices. Without an FRP key or reset to factory settings. When you flash a phone, you end up losing all your data. There's no way to go back unless you use another user's FRP key, which we never have access to. Luckily, the vnROM team has come up with a new working method that allows Android device owners to bypass FRP on Samsung S8+ devices in just a few simple steps First, enable developer options, then go into it and enable ADB debugging and OEM unlocking (both), then reboot your phone.
Review on FRP vnROM APK: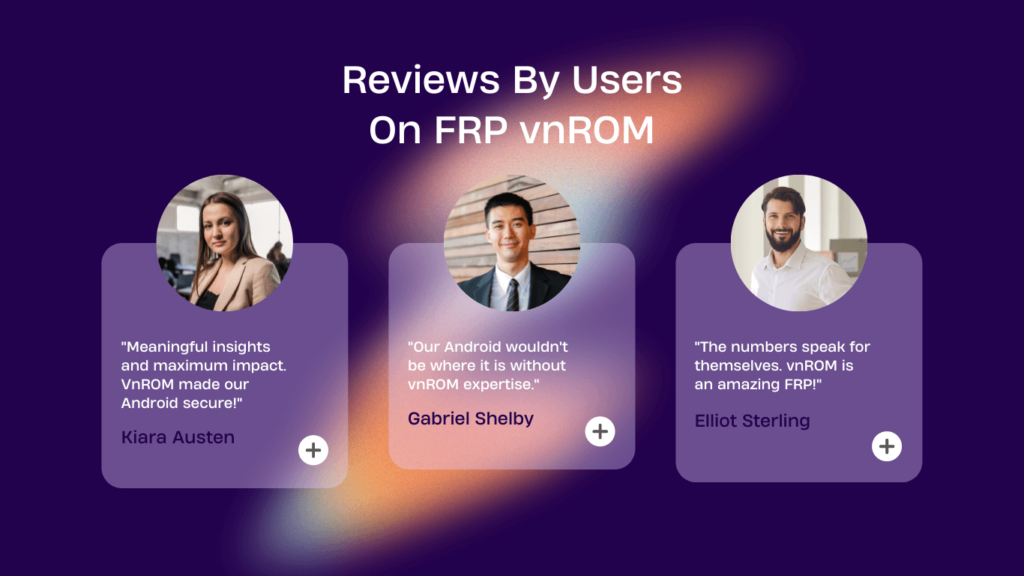 The Bottom Line On FRP vnROM APK: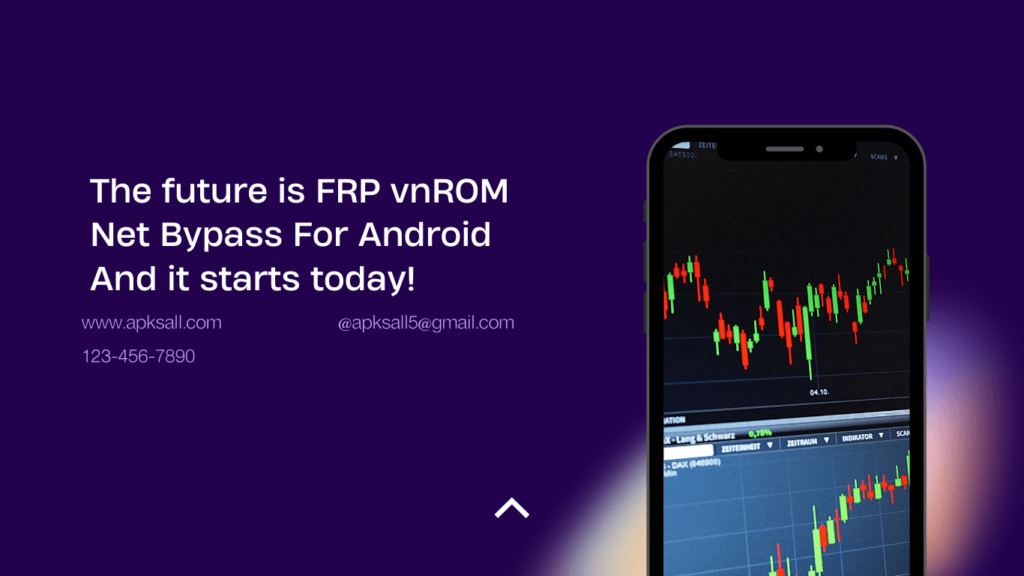 One of our customers alerted us to a new and very efficient way to flash your phone. Also, provided you already have root access, If you've ever been worried about updating your phone, For fear of losing root access and voiding your warranty, read on. We've tested it ourselves, and it works like a charm—assuming you know how to do it.